STAT
It's breathtaking': A Chinese biotech CEO weighs in on policy changes remaking China's FDA
By Rebecca Robbins @rebeccadrobbins
https://www.statnews.com/2018/02/22/james-xue-biotech-ceo-china-fda/
February 22, 2018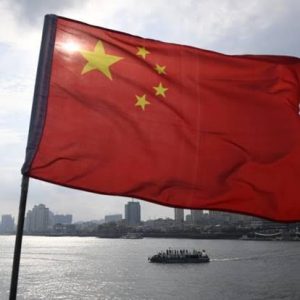 With China's biotech sector on the rise, changes are afoot at the agency tasked with regulating the country's pipeline of new drugs.
In recent months, China's version of the U.S. Food and Drug Administration, known as CFDA, has introduced a host of new regulations meant to make drug makers happy: Companies can now submit certain datafrom clinical trial sites outside of China. More Chinese hospitals can run trials. Manufacturing need no longer be done in-house. And drug makers weary of waiting for a green light to proceed with a safety study could soon be allowed to go ahead if they don't hear back from the agency within 60 days.
James Xue, CEO of Beijing-based CANbridge Life Sciences, has had a front-row view of it all. He's been interacting with CFDA officials on and off for the past 15 years, first in running Genzyme's China operations and now in steering his own biotech company seeking approval for four oncology drugs. And Xue knows how drug approval works in the U.S., too: Born and raised in China, Xue did his graduate education and started his biopharma career in the U.S. before coming home as part of Thousand Talents, a Chinese government recruitment program that's seen both successes and struggles.
So what does the raft of changes at the CFDA look like to such a tuned-in observer? We called up Xue to get his impressions.
What do you make of all these changes at the CFDA?
"In the last 12 months, I have experienced more reform and drastic change for better [than] over the 14 years before that combined," Xue said. "It's breathtaking, in a very good, very positive way."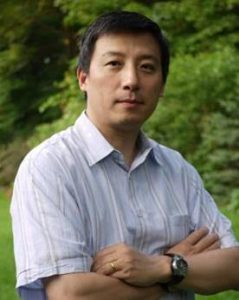 James Xue, CEO of CANbridge Life Sciences CANbridge Life Sciences
The palpable change, he says, extends to how quickly CFDA officials respond in correspondence about his company's applications — a change he attributes to the agency's moves to cut the backlog of applications for old generic products.
What's the biggest difference between working with China's FDA and the U.S. FDA?
"The biggest difference prior to the reforms last year was the mentality," Xue said. The CFDA was "not really risk taking at all."
But the recent changes at the CFDA are making it not so different to work with drug regulators in China compared to those in the U.S., Xue said.
How have changes at the CFDA shaped your strategy at CANbridge?
Of the four drugs CANbridge is trying to get approved in China, two have already been approved in other countries. For the other two molecules, Xue is going to China for first-time approval.
Now that his team can submit data from clinical trial sites outside of China, Xue is taking a second look at the data from global clinical trials supporting several of the molecules his company has licensed to try to commericalize in China. "Before, we had to reproduce those data," he said.
That same change has Xue thinking more about future hiring plans in North America. And another recent policy change allowed him to open a clinical trial site in Taiwan in pursuit of an approval in China.
Have any of the recent changes at the CFDA made it harder for you to do business or move your products along swiftly?
Xue pointed to a new CFDA policy that allows drug makers to contract out their manufacturing to a plant in China, instead of having to set up a plant in-house. That's a "very positive" change, Xue said, but it doesn't go far enough. He'd like to see it extend to manufacturing plants outside of China.
"I wish the CFDA would be more bold in allowing ex-China manufactured product to be entitled to the same benefits of the reform," Xue said. That way, "we would not need to duplicate efforts by transporting a manufacturing process that is already very matured and established in the West for the sake of bypassing this laborious process."
What challenges remain in working with the CFDA?
"I think the biggest pain point is still the truly innovative drug categories," Xue said. When it comes to cutting-edge science, "the Chinese FDA is still not yet experienced enough to review the protocol or to give constructive input in making the protocol less risky" and more likely to get approved.
When you talk with U.S. biotech CEOs, how aware are they of all these changes at China's FDA?
"I'm surprised, actually," Xue said. "Their senior executives are very tuned in to the recent reforms in China. I have no doubt that they affect how they do their corporate strategy on a global basis. Nobody can afford to deprioritize China's rise."